June 30, 2012. Our first Amish Puppy Mill Auction.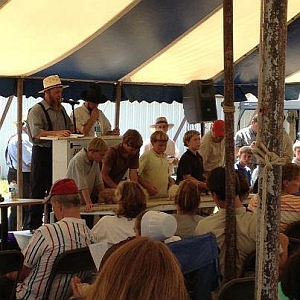 A little more than a week ago, we were informed of an Amish Puppy Mill Auction in N.E. Ohio. We were told that there were 13 Shibas in the auction. In that time, together with Safe Harbor Animal Rescue we managed to raise over $7000 in donations to try and rescue as many of those 13 Shibas as possible. We can't even begin to thank our wonderful friends on Facebook that donated, and crossposted, and tried to get everyone they knew to help these dogs. We knew of 4 seven week old puppies, and 2 pregnant bitches. At the time we didn't know what the other dogs were. Our goal was simple: Let's save them ALL! Yes we knew this wasn't going to change a thing in the Puppy mill world. Our only goal was to save the lives of these dogs.
When we got there, we found out that there weren't 13 dogs, but 17 including 5 puppies. We managed to get 11 of them including all 5 puppies and one of the pregnant bitches.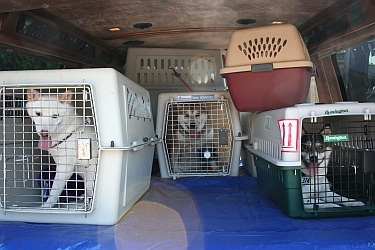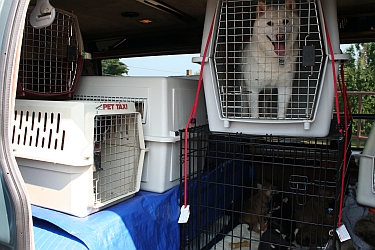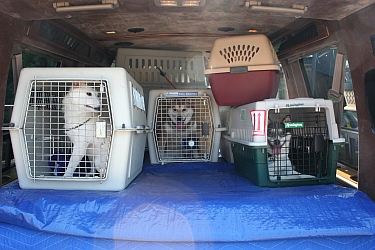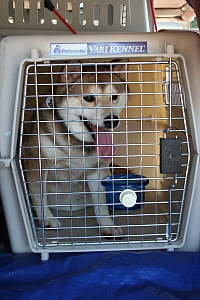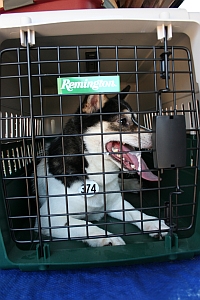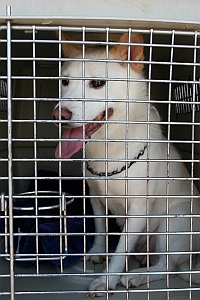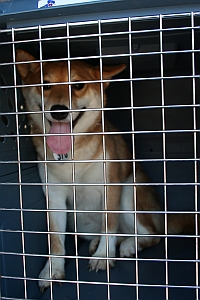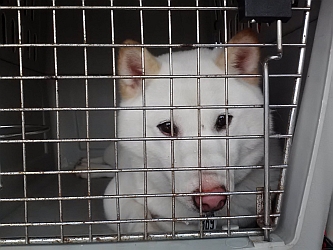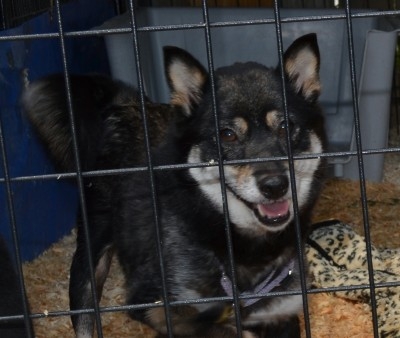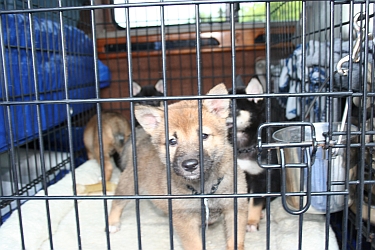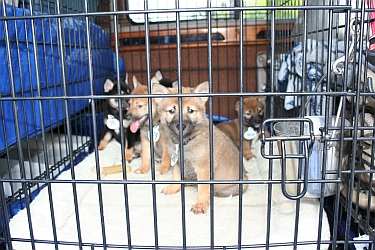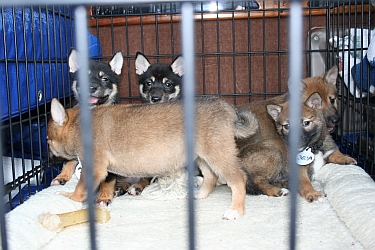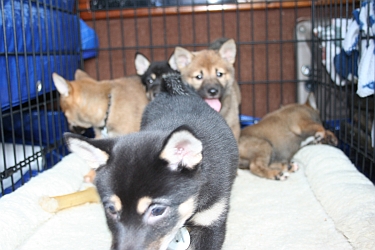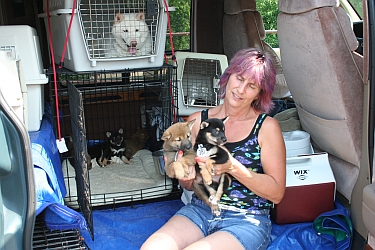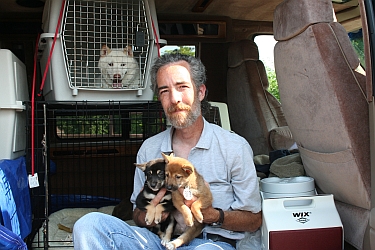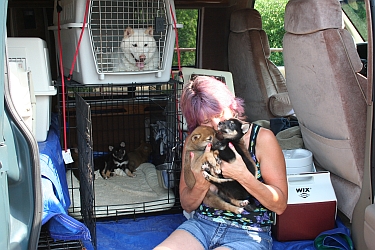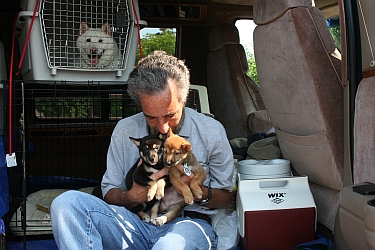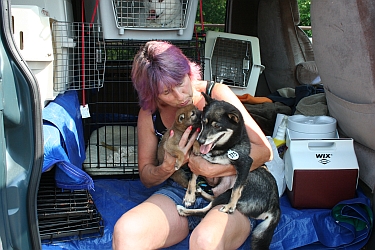 Right now 5 of the six adults are in quarentine at a vet's office, hopefully they will be able to come home by the end of the week. Mom and her 5 puppies are in quarentine at Pam's house. All are starting on the road to having a normal life. At least for them the nightmare of living in a Puppy Mill is Over.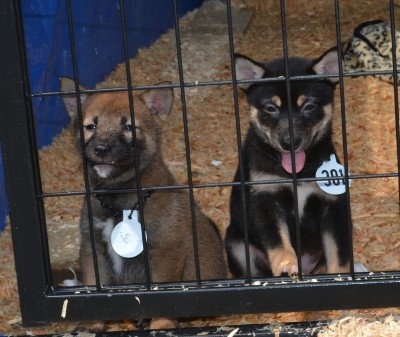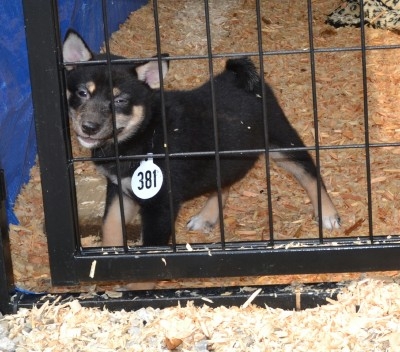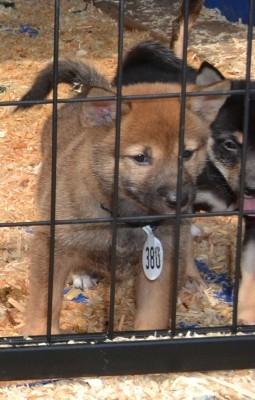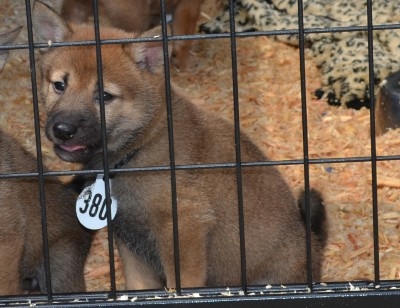 They are free. Let's get these chains off of them!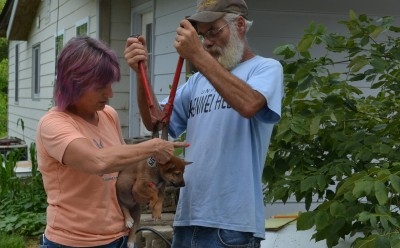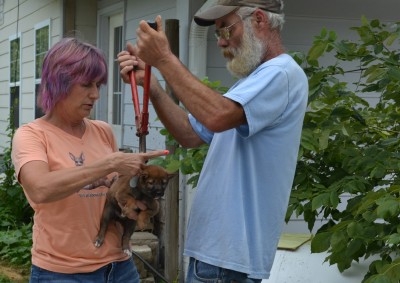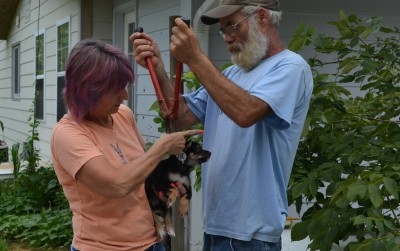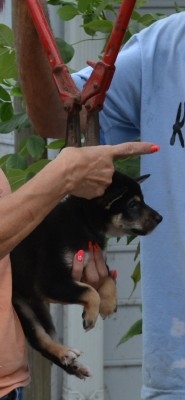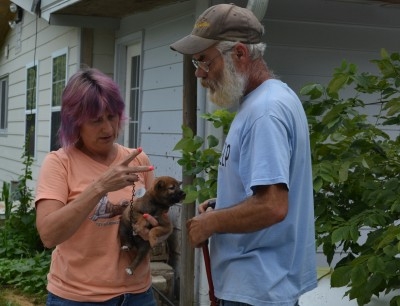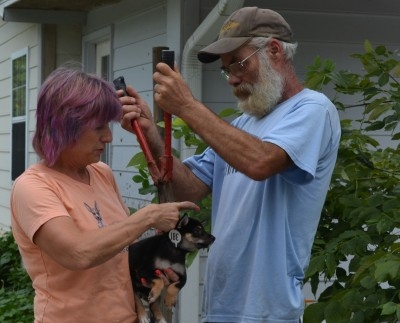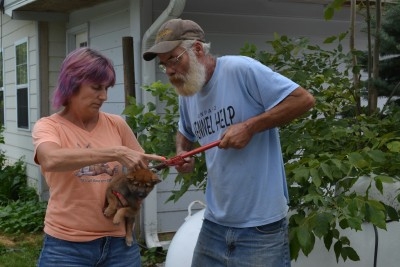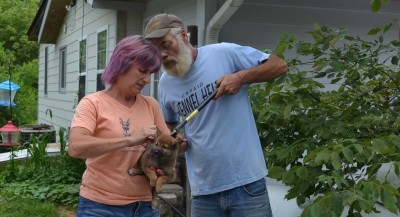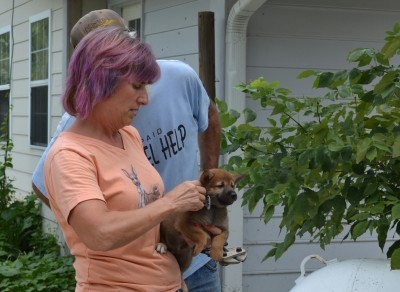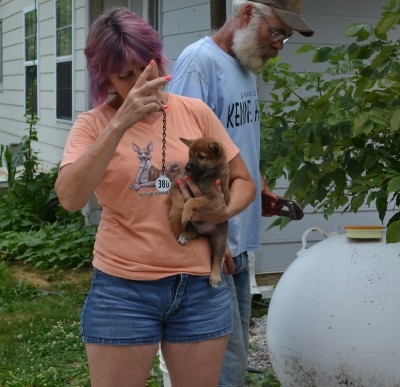 Never again.... At least not for these guys.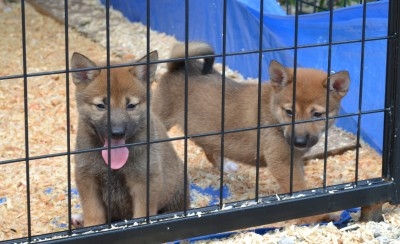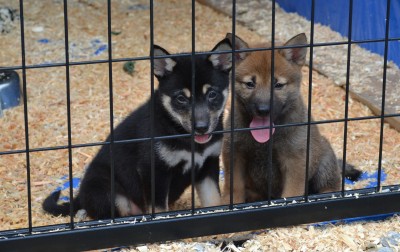 What is next? First we need to name all these little guys. If you haven't heard already. We are having a contest to name them. We would not have been able to save near this many without the generous donations we have received. So we are going let our donors name the new furkids. Everyone that sent a donation can submit a name. We will put the names in a hat and draw the winning name. Please email your name choice to Pam at info@tristateshiba.org we need to get these guys names and not just numbers ASAP so please get your names to me by Tues. at 5 PM we will draw then. you can decide which dog you would like to submit a name for by descriptions below. please cross post to anyone or list that donated. If you would like to submit more than one name or names for more than one dog, then donate towards vet bills and other expenses and feel free to send in another name choice.
#368 sesame female 5 year old pregnant now.
#369 cream female 5 year old.
#370 smaller cream female 5 year old.
#374 black and white pinto smaller girl just turned 2 year.
#375 black and tan 2 year old mother to 5 pups we have now.
#376 red two year old female.
#378 black and tan female 8 weeks.
#379 red female 8 weeks.
#380 red male 8 weeks.
#381 black and tan female 8 weeks.
#380a tiny little red girl that was not listed in catalog we think since she was small they did not think she was going to make it and was not going to list her, she is okay so they added her at the last minute poor thing not only has no name did not even get a number :(
THANK you all for your help and support.